The Hyper IgM Foundation Blog 
WHAT ABOUT CARRIERS OF X-LINKED HYPER IGM SYNDROME?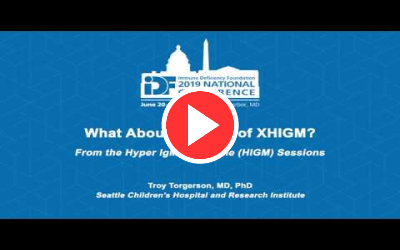 IDF 2019 National Conference session, "What About Carriers of XHIGM?" from the "Are Carriers Really Unaffected? Observations in XHIGM Carrier Females", a Hyper IgM Syndrome (HIGM) Session, was presented by Troy Torgerson, MD, Ph.D. on June 22, 2019.