The Hyper IgM Foundation Blog 
THE HYPER IGM FOUNDATION PRESENTS $5,000 GRANT TO DR. AMIT RAWAT AT POSTGRADUATE INSTITUTE OF MEDICAL EDUCATION & RESEARCH IN CHANDIGARH, INDIA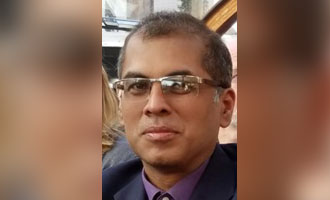 NEW YORK, New York—The Hyper IgM Foundation is delighted to announce it has awarded $5,000 to Dr. Amit Rawat at Postgraduate Institute of Medical Education & Research in Chandigarh, India to support research into the exploration of the differentially expressed mRNA transcripts in activated CD4+ helper T cells of the X-linked Hyper lgM patients by RNA-Seq based whole mRNA transcriptome profiling..
These funds will support the continued work in search of better understanding and diagnosis of X-Linked Hyper IgM Syndrome (X-HIGM). Currently, Mutations in the CD40L gene are variable and may not help in differentiating clinical phenotype which ranges from neutropenia to lethal malignancies. There is a need to have robust predictors of disease to help the parents and physicians decide about management, plan for hematopoietic stem cell transplant and prognosticate regarding the future course of the disease.
There are no curative treatment options for XHIGM, however, for those X-HIGM patients without an HLA match or those with chronic infections or other conditions that make allogeneic stem cell transplant too risky. Lifelong treatment with immunoglobulin replacement therapy (IVIG) and prophylaxis antibiotics is necessary; however, even with these treatments, the survival rate for X-HIGM patents is low.
Dr. Rawat plans to use the grant to employ Next-generation transcriptome profiling by RNA seq to characterize and quantify differentially expressed transcripts inside the cell. In theory, employing this technique to study the differentially expressed transcripts in the activated CD4+ T-cells of X-linked Hyper IgM patients may provide new therapeutic targets for the early treatment of this disease as activated CD4+ T-cell is the master regulator of the cell-mediated immunity. In addition, Dr. Rawat hopes that his study will help in the identification of novel molecules involved in the pathophysiology of the T-cell defect in children with X-HIGM, where cell-mediated immunity is impaired. Results from this study will help in developing functional tests and targeted therapeutic approaches for X-HIGM.
The Hyper IgM Foundation's mission is to improve the treatment, quality of life and long-term outlook for children and adults living with Hyper IgM. The Foundation gives families coping with Hyper IgM the opportunity to connect with other patient families to gain both knowledge and support.
The Hyper IgM Foundation fundraises all year long in order to fund progress in research for a cure. Last year alone, the Foundation raised over $68,000. The goal is to see the understanding of and treatment for Hyper IgM Syndrome moved forward and that is where help is needed.
For more information about Hyper IgM Syndrome, or to support the cause, please visit www.hyperigm.org/donate.
If you have any questions or interest in supporting our foundation, please email [email protected].