The Hyper IgM Foundation Blog 
GIVING TUESDAY VOLUNTEERS NEEDED!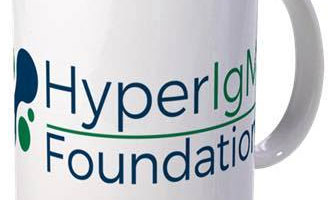 We are looking for 10 volunteers/ambassadors for our Good Morning Hyper IgM Campaign on Giving Tuesday. Last year we had several of the families create fundraising campaigns and go live for Giving Tuesday and we hope to get even more families to participate this year.  You can choose to either create a fundraiser with our new platform or go live with a Facebook fundraiser. More details here.
Last year, with your help we raised over $8,500 for the Hyper IgM Foundation through the live fundraisers and our fundraising page. We have two options this year to participate:
1) Create a live video fundraiser on Giving Tuesday, November 27th and tell the world about your Hyper IgM Story!
2) Create a fundraiser page (like a birthday fundraiser) and share your Hyper IgM Story, photos and more (create anytime before 11/27).
** If you elect to participate with a live fundraiser, we will send you two free Hyper IgM Foundation branded Coffee Mugs for your broadcast.
Facebook and Paypal will be matching all funds raised by community members of nonprofits on Facebook from 8AM EST and until it runs out up to $7,000,000!
Like last year, The Hyper IgM Foundation is launching a campaign for this Giving Tuesday, November 27th, called Good Morning Hyper IgM. We are looking for 10 volunteers to use the Facebook Live feature on Tuesday, November 27th, at 8AM EST and stay live for 30 minutes to an hour.
The idea is that you will drink coffee and talk about the Hyper IgM Foundation, your personal connection to Hyper IgM or anything else while asking your friends and family to donate through your unique 'Donate Now' button on your live feed. If you are interested in going live that morning and serving as an ambassador, or if you need help creating a fundraising page, please let me know