The Hyper IgM Foundation Blog
HYPER IGM FOUNDATION TRAVEL SCHOLARSHIPS TO THE IDF NATIONAL CONFERENCE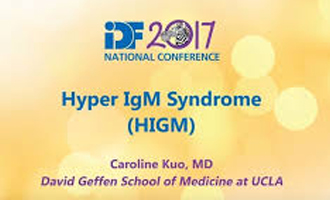 The Hyper IgM Foundation has a limited number of financial need-based travel scholarships available for HIGM families attending the 2017 IDF National Conference in Anaheim, CA.
If you are interested in a travel scholarship that can help cover part of your flight or other travel costs please send a letter describing your HIGM diagnosis, your financial need, and the reason you plan to attend the IDF conference and what you hope to learn. Please send your letter with your contact information and your child's information to [email protected] with the subject line "Travel Scholarship Application."
Please also attach a copy of your IDF registration confirmation and hotel reservation.
Due to the limited number of scholarships available, preference will be given to first-time attendees.
For more information about the IDF 2017 National Conference: http://idfnationalconference.org/register
IDF 2017 National Conference
June 15-17, 2017
Anaheim, CA
Anaheim Marriott
Registration Deadline: Monday, May 22