The Hyper IgM Foundation Blog
HYPER IGM SYNDROME (HIGM) PRESENTATION FROM THE 2015 IDF NATIONAL CONFERENCE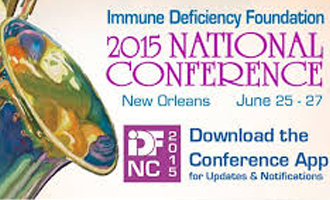 For those of you who missed the The Immune Deficiency Foundation 2015 National Conference,  here is a link to the Presentation by Dr. Dr. Ramsay Fuleihan on Hyper IgM Syndrome (HIGM).
Recording from Friday, June 26, 2015: 10:30 AM-12:30 PM
Dr. Ramsay Fuleihan, MD, Ann & Robert H. Lurie Children's Hospital Of Chicago.
Click here for more presentations from the IDF  National Conference.